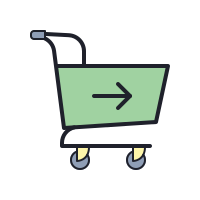 Price excludes VAT
VAT will be calculated at checkout
This dust brush is perfect in aiding you in removing dust and debris from the nails & hands. Its bigger size covers a larger ground and not to mention it is super soft! 
"The Big Dust Brush":
Dust brush

Wool fibres

Cream soft bristles  
Perfect for cleaning hard to reach areas around the cuticle & hands  
Perfect for cleaning dust and debris from under the nail
Standard shaft width of 3/32"
Fits all E-file machines
Recommended speed: 5rpm  
The Willow range is compiled of our best pieces to make your job more effective, cost efficient and easier on your body as well as your pocket. 
 AFTERCARE & CLEANING: 
Use warm soapy water to remove the dust and product debris. 
Once the bit is fully clean you can use your preferred sterilising method. 
We recommend our Spray & Go disinfectant.
Alternatively, after cleaning with warm soapy water you can use a UV sterilising cabinet.