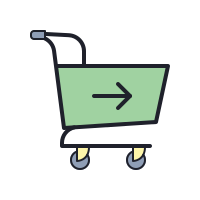 Price excludes VAT
VAT will be calculated at checkout
The Buffer Bit 
We have been waiting for a bit like this for so long. This long barrel shaped bit with a cross hatched grit is the metal alternative to a hand buffer. It will buff product to a high shine making finishing & refining nails cost efficient.
The Buffer Bit lasts 6-12 months! 
The bits life can vary and is dependent on your cleaning routine & product used. 
Details: 
Long barrel shaped 
2.3mm 
Buffs product to a shine helping reduce refining time and cost 
Can be used to buff the natural nail
Perfect for removing the base coat after removing colour coat
Lasts approximately 6 months 
Fits all E-file machines 
3/32" standard shaft width 
AFTERCARE & CLEANING:

Use warm soapy water, our Spit-Spot-Bit-Pot and our Willow Brass Brush to remove the dust and product debris from within the grits, flutes and teeth.
Do not allow the bit to air dry!
Once the bit is fully clean and dry you can use your preferred sterilising method.
We recommend our "Willow Spray & Go" system as the less time your bits spend immersed in solution, the better!
Lay your E-file bits on a towel and evenly spray the Spray & Go over all of the bits.
Roll the bits over and spray evenly again.
If soaking in Barbicide please only steep for the recommended time, over-steeping can dull your drill bits.
Wait 2 mins and then dry all of your bits thoroughly by hand (do not leave to air dry)
Store in your bit case or bit book.