Willow Pro Scissor - Silver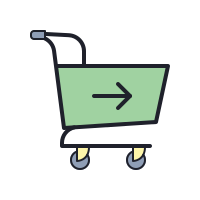 Price excludes VAT
VAT will be calculated at checkout
The Willow Pro scissor is designed specifically to remove unwanted dead protein during your manicure or pedicure process. It is important to never cut living tissue.

Direction of use 
Position the lower blade under loose area you wish to remove and snip. Never pull at the skin.
The Details

10mm Length blade to opening 
Curved blade
Squeeze and release handle 
Made from medical grade stainless steel
For removing dead tissue
Recommended Cleaning
Step.1
Wash in warm soapy water to remove any debris. Dry with a cloth thoroughly, do not leave to air-dry. 
Step.2
Once dried, lay your tools on your Willow Towel with the joins open. Spray evenly with your spray & Go! Roll your tools over, spray the opposite side, wait 2 minutes and go! Alternatively, wipe all areas and inside the joins with your Willow Wipes. Dry with a cloth thoroughly, do not leave to air-dry. 
Step.3
Open the joints of your tool and spray evenly using your tool tonic or appropriate tool oil. Open and close the joints to ensure even dispersal throughout. Then buff in the remaining oil with your microfibre cloth over the surface of the entire tool to ensure optimum shine and hydration. Replace the rubber safety cap to prevent the tool becoming damaged. 

Our tools are hand crafted so the finish and font can vary. Please make sure that you oil the spring mechanism regularly to keep it working properly.
Willow Pro Scissor - Silver