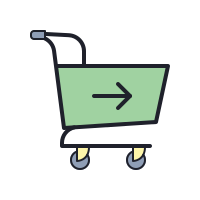 Price excludes VAT
VAT will be calculated at checkout
Silver Willow Pro Clean
Introducing our single ended "Willow Way" tool Willow Pro Clean to aid you in your electric Mani-pedi.
We support "your way" and if that's combining traditional methods with E-file techniques then we have you covered:

It's petite handle with smooth finish stretches out to a super handy paddle. 
It has a slender bent angle for easy reach and manipulation.
This little scoop like paddle is the perfect size to remove protein from hard to reach areas around and under the nail.

The scoop is slightly larger to others on the market to prevent scratching. It has a 3mm diameter.
Made from medical grade/surgical quality stainless steel
Handmade by talented crafts men (no white label here)
Finished in our beautiful matt silver colour & Willow Branding 
Recommended Cleaning:

Wash in warm soapy water 
Then clean with either our "Willow Wipes" or "Willow Spray & Go" for 2 minutes 
After washing them, you will need to hand dry your tools- do not leave them to air dry
It is essential that you buff your tools with oil and a microfibre cloth regularly to keep them in top condition

Please note:
These tools are hand crafted so the finish and font can vary. The finish is matt and not glossy so they require care and attention to keep them at their best. Please make sure that you oil the spring mechanism regularly to keep it working properly. Colouring may vary between batches.