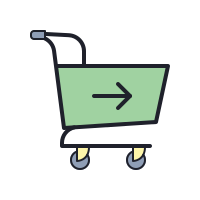 Price excludes VAT
VAT will be calculated at checkout
ONE PER CUSTOMER - ALL BOX 1'S HAVE THE SAME CONTENTS, ALL BOX 2'S HAVE THE SAME CONTENTS. BUYING MORE THAN ONE OF THE SAME BOX WILL RESULT IN DUPLICATE CONTENTS. 
Willow Surprise Box 
Once they're gone, they're gone!
2021 they sold out in 3 hours!
2022 they sold out in 1 hour!
Willow shopping has never been so exciting!
Grab yourself or your nail bestie a Surprise Box full of Willow Goodies. The perfect way to get new bits to try with 40% to over 50% off!
Pay just £30 plus VAT for a box of merch worth £65! (plus VAT)
Or £50 plus VAT and get a box worth £89! (plus VAT)


BOX 1

 - IS SUITED TO

LEFT HANDED AND RIGHT HANDED
BOX 2

 - IS SUITED TO

RIGHT HANDED ONLY 

 

Will include:

E-file bits                      "Ohhhh which ones?"

Willow must haves       "No loss leaders here!"

A gift from us               "Shhhhhhh!"

Inside will also list the Box contents and will include the bits confidence book. That way you can look up your mystery bits on our Instagram to get tips and tricks! 
Go on... treat yourself!
Bits are not exchangeable.  
Usual Terms & Conditions apply, we can not offer returns or exchanges due to hygiene reasons