The Gel Polish + "Builder" Combined Course - South London/Surrey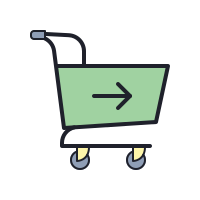 Price excludes VAT
VAT will be calculated at checkout


Written by Lucy James and hosted by Annabel Ifill.

Location:
The course is hosted by Annabel Ifill at  Cambourne Rd, Sutton, London, SM2 6RF
Time:
10am - 12.30pm: Gel Polish
(Lunch break)
1pm-5.30pm: "Builder"

Brand: Willow Nail courses are Non-brand specific. This gives you the opportunity to use which ever brand you wish. Willow promotes  "freedom of choice" and offers support for all techs, what ever you use.

Would you like to learn how to use two of the most popular products in the industry?
This is the perfect place to start! Ideal for beginners wanting to join the Nail Industry and wishing to learn the basics of how to apply Gel Polish and "Builder" soak off Gel.

The course will take place over 1 day where you will work on your own nails. 
Course Requirements:
Beginners course - you will gain a Gel Polish and "Builder" qualification.
What you will need: 
A product kit is not included in the course price. You will not need any tools or products on the day of the course. Products will be provided by your educator for you to use on the day. You will need a notepad and pen. 
You
MUST
arrive with
NAKED
nails.
What you will learn: 
Health, safety & hygiene
Nail anatomy
Nail diseases & disorders
The properties of Gel & how it works
Preparation of work station
Client consultation
Natural nails preparation
Gel Polish & "Builder" Soak off Gel application
Shaping, filing & refining product
Gel Polish & Builder in a bottle removal
Aftercare and Maintenance
Infill/re-balance & how to remove lifting  
Marketing advice
The Gel Polish & "Builder" Soak off Gel Course is
FULLY ACCREDITED
and ideal for those who wish to begin a career in the nail industry.
To ensure the highest standards of training, students will be required to pass a theory test. There may be some course information for students to read & they will be required to read & learn this information prior to their course (this will be emailed to you). This ensures students come to the course well prepared, so they get the most from their practical training. The practical training is structured around the course material, which is divided into four parts.
Anatomy and physiology of the nail.
Hygiene, Health & Safety
The treatment
Regulatory and statutory requirements
Emphasis is placed on the student understanding the practicalities of providing a professional treatment. They will be shown how to carry out gel techniques and be expected to carry out the treatment themselves. The student will be assessed by the lecturer of the session. If the lecturer believes the student is competent, a certificate will be awarded in accordance with our Terms & Conditions. The educator has the right to ask for further case studies if they feel the student requires more practice before gaining their certification.
The Gel Polish + "Builder" Combined Course - South London/Surrey