Zebra Sanding Bands - Medium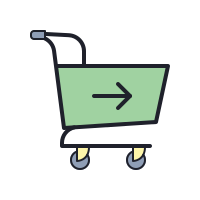 Price excludes VAT
VAT will be calculated at checkout
Zebra Bands
Don't know which ones to choose? Go for whichever bands most closely resemble your hand file! Each box contains 100 sanding bands. 
Zebra sanding bands:
Medium Grade = 180 grit 
100 bands 
Perfect for refining product during an infill 
Perfect for refining product after application
Made of the same abrasive paper as Willow Nail files 
The material is imported from Japan
Treated with an anti- clogging agent
Adhered around a barrel using an Eco-friendly Glue
Designed for single use only (1 per client) 
Comes in a box of 100
Mandrel sold separately
Recommended Speed: 5rpm 
Willow Sanding Band Box - made from the finest quality White Zebra Japanese paper which is anti-clogging, longer wearing with zero heat. Mandrel sold separately.
Zebra Sanding Bands - Medium