The Willow Pedi-Paddle Kit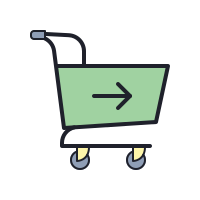 Price excludes VAT
VAT will be calculated at checkout
The Willow Pedi-Paddle Kit:
No more dirty foot files! Thanks to our brand-new hand operated Pedi-paddle. It has a comfortable ergonomic handle with a polished finish which is made from high quality stainless steel. The Pedi-paddle ensures a safe procedure with minimised risk of infection due to its removable throw away Pedi-Papers. Our famous Zebra abrasive papers have a self-adhesive backing and adhere perfectly to the front and back of the paddle, meaning you can transition to various different grits. Not to mention our Pedi-Papers are Eva Foam lined to give cushion and comfort compared to the cheaper options on the market.
Simply peel away the used paper from your paddle & throw away!
Details:
Stainless steel paddle with lasered Willow branding
Pedi-Papers included
10 x 100 grit Pedi-papers
10 x 180 grit Pedi-papers
Highest quality Japanese White Zebra abrasive material - Aluminium Oxide
With our custom printing (because why should it be boring)
Self-adhesive backing
Eva Foam lined for cushion comfort
Use one per client and dispose
Cleaning:
Remove the self-adhesive file Pedi-paper & dispose
Wash the Pedi-paddle in warm soapy water
Spray with our "Spray & Go", wait 2 minutes & done!
Or use our Willow Wipes.
Safe for auto-clave use & Barbicide.
The Willow Pedi-Paddle Kit