The Buffer Bands - 100 grit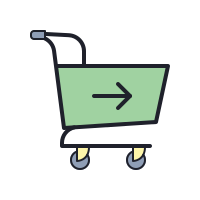 Price excludes VAT
VAT will be calculated at checkout
The Buffer Bands - 100 grit
A Willow daydream for two years has finally arrived. The Buffer band is a brand-new concept created by us here at Willow. 
What's the difference between a sanding band & Buffer band?
Mainly the way it feels for the client. Its soft spongey nature can be more comfortable than the rigid alternative. It also covers a larger ground making the prep routine a little faster.
Why a Buffer band?
Many prefer to prep the natural nail with a hand buffer which is a softer alternative to a hand file or sanding band. Hand buffers can be costly at £1.20 each and using them one per client. Many argue that multiple use and keeping in storage can harvest bacteria. The Buffer band offers a cheaper option costing 50% less than the hand held alternative. But above all else it eliminates the need for repetitive arm action that the hand held buffer requires.
What do I use it for?
This revolutionary prep & refine alternative has a multitude of benefits. The Buffer band can be used to prep the natural nail by using the 180-grit. Or to refine product after application using the 100-grit. Just make sure to use the appropriate grits for each task.
Ethos:
It is important to prep the way that feels most comfortable and beneficial to you, and that works with your ethos and product longevity. Willow caters to all methods by designing various prep alternatives.
Specifications:
Box quantity is 20pcs of one grit
That's an amazing 50p per band making them 50% cheaper than the hand held alternative whilst eliminating the repetitive arm action
Available in two grits 100 grit & 180 grit
100 Grit is suitable for the refining of product after application
180 Grit is suitable for preparation of the natural nail 
The band has an inner diameter of 6mm and outer diameter of 14mm
Each band is individually wrapped in plastic for protection purposes
It is to be used in conjunction with our Mandrel
They are made from high quality sandblasted sponge which is the same high-quality material as our hand buffers alternative 
The band is recyclable 
Cleaning Instructions: 
How you decide to use your bands is personal, as long as health & safety are at the upmost importance. Here are a few options:
The most hygienic method is to use 1 band per client and discard in your recycling.
Alternatively, you can use up to 3 times by disinfecting the band with our "Spray & Go".
Our "Spray & Go" disinfection spray works on porous surfaces so it is perfect for emery materials such as our sandblasted sponge.
Life Span:
The Buffer bands life is heavily dependent on you and the way you work. You can use it at one per client basis or for up to 3 treatments. Prepping the natural takes minimal effort and therefore the band will last longer completing this action. Refining product requires more work for the band and the life can depend on how much refining the application requires.
The Buffer Bands - 100 grit