"The Black Willow" - TWO WAY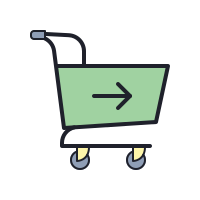 Price excludes VAT
VAT will be calculated at checkout
"The Black Willow" 
Welcome to the dark side!
Willow's new diamond like series. It's not just pleasing to the eye and bang on trend.  Willow's latest range are protected using the latest in E-file bit technology. The bits are coated with Carbon creating our "Diamond" like armour and the results make them last 4 times as long!
"The Black Willow" bit now in our new Diamond like coating and get this...
it works for right handed and left handed techs!
The Black Willow: 
Speciality Carbide
Tornado shaped
Extra Coarse grade 
Safety piece 
RIGHT HANDED & LEFT HANDED  
Fits all E-file machines 
Standard shaft width of 3/32"
Used for Acrylic infills, Hard gel infills, debulking any product
Full removals of BIAB, Hardgel, Acrygel & Acrylics. 
The kit is compiled of our best pieces to make your job more effective, cost efficient and easier on your body as well as your pocket. 
The bit must be cleaned periodically to remain sharp, by following the manufacturer's instructions. Drill bits usually last 2-3 months but this can vary dependent on how busy you are. 
AFTERCARE & CLEANING: 
Use warm soapy water to remove the dust and product debris from within  the grits flutes and teeth. 
Once the bit is fully clean you can use your preferred sterilising method. 
If soaking in Barbicide please only steep for the recommended time, over-steeping can dull your drill bits. 
Once sterilised, dry the pieces and store in your Willow Container 
Alternatively, after cleaning your pieces with warm soapy water you can use a UV sterilising cabinet. 
How do I know I need a new drill bit? 
If the bit you are using originally took 1-2 swipes along the nail to penetrate the product and now is taking 2,3+ swipes to penetrate the product, it's now time for a new bit. You may also be taking longer or you may be starting to feel more body wear and tear,  because you are having to work harder to penetrate the product. 
All drill bits are also available to purchase separately. 
"The Black Willow" - TWO WAY