Mini Pedi-Discs 10mm (120 Grit)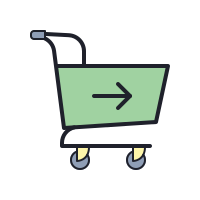 Price excludes VAT
VAT will be calculated at checkout
Willow Pedi-Discs 10mm - 120 Grit 
Introducing our new Willow Pedi-Must have in its new size. Our 10mm diameter mini disc to help reduce calluses in concentrated areas with two different grit options.
It's the pedicure must have that every foot enthusiast needs in their Pedi trolley! This is a cleaner and more effective way to reduce calluses and hard skin of the foot. Not to mention the fact it's throw-away! 
NO

 

more hand held foot files
NO

 

more vigorous arm actions getting you nowhere fast
NO

 

more wasted time scrubbing foot files between treatments 
NO

 

more dirty looking emery boards that never look clean
NO more bacteria-infested pumice stones
These clever little Pedi- Discs are made in the best quality Zebra material and are available in two grades of 120 grit & 200 grit. They come in the cutest little storage box where they will stay clean & away from dust contamination. They are easy to apply as they have a peelable self-adhesive backing to help attach it to your matching Pedi-Disc holder.  
Its as simple as: peel, apply, file & throw away!
THE FACTS 
Japanese White Zebra abrasive material - Aluminium Oxide
Improved padded finish for comfort
120 grit
10mm Disk Size

Can only be used when fitted to our 10mm Mini Pedi-Disc Holder 
50 disks in a box 
Perfect for removing hard skin & reducing calluses in concentrated areas
One per client 
Throw away between each client 
Recommended speed 15-20rpm dependent on the skin type and torque of your machine
Best results when used with a solution to ensure cool reduction
Mini Pedi-Discs 10mm (120 Grit)