Mini Pedi-Disc Holder - 10mm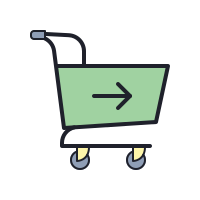 Price excludes VAT
VAT will be calculated at checkout
Willow Mini Pedi-Disc Holder - 10mm
The Willow Pedi must have in a new size!
This Mini Pedi-disc  is to be used on small problem areas for a concentrated callus reduction. It's smaller size enables you to be more precise in your procedure.
To be used in conjunction with our two different grit of Pedi-Discs in 10mm.
THE FACTS
10mm Disc Holder 
Pedi Disc Holder - ONLY 
Willow Logo Engraving 
Made of Stainless Steel 
For best cleaning please use with our Willow Spray & Go!
Comes in a cute Mini Box
Colour: Silver 
3/32" Shaft Diameter
Fits all E-file Machines 
To be used continuously with changeable Sanding Disk  
Mini Pedi-Disc Holder - 10mm