Natural Nail Tech E-file Course Kit Bundle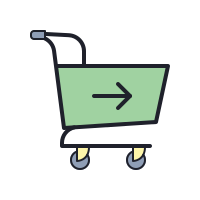 Price excludes VAT
VAT will be calculated at checkout
The Natural Nail E-file course kit bundle
All the kit you need for the Natural Nail Tech E-file Course in one!*
This bundle contains all the bits you need to train with Willow in a handy bundle. 
If you don't already have one, you will also need an E-file machine - check out our Willow E-file Pro and our new tabletop Willow E-file Prime.

What's in the E-file course bundle?
Willow Carbide Kit
Willow Cuticle Kit
Carbide Mandrel
Sanding bands: fine & medium grit
The Carbide kit is suitable for right handed & left handed techs and includes: 
The Opal - Black - Lasts 8 months
Penultimate - Gold - Lasts 4-6 months
The 5 in 1 Coarse - Purple - Lasts 4-6 months 
The Mini 5 in 1 Medium - Silver - Lasts 2-3 months
* Please note the E-file course kit bundle does not include the E-file machine.
Natural Nail Tech E-file Course Kit Bundle