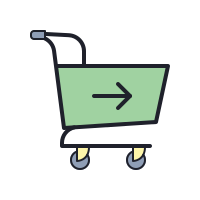 Price excludes VAT
VAT will be calculated at checkout
Willow Wands 
It's time to... Prep Like an Ultimate Tech! 
Our brand new prep product in the form of a wand that has a microfibre tip. The Willow Wand will enable you to accurately clean dust and debris from the cuticle area, deep side walls and hard to reach areas.
Why the Willow Wand? 
This new prep essential prevents techs from working "blind" and over filing. For instance, when filing the cuticle around the lateral fold area, a collection of dust can accumulate and gather in the fold. This build up of dust can be mistaken for more dry skin that requires further removal. A technician could continue to exfoliate thinking the dust residue is dead protein still attached, which could result in over-filing and cause thinning.
Remember we promote safe, electric manicures and sometimes a dust brush just isn't enough to ensure you're working correctly and safely.
Directions:
Dampen your swab with your preferred cleaning solution.
In one motion, swipe up your side wall, around your cuticle area and back down the opposite side.
They can also be used for toes & under nail cleaning. 
Specifications: 
White plastic rod 
PP-901 regular tip 
Made from biodegradable polypropylene 
Pack of 100 
Resealable pop opening on the lid