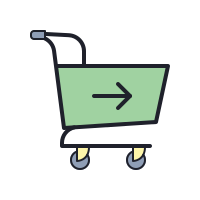 Price excludes VAT
VAT will be calculated at checkout
The Cuticle Kit: 
This is a collection of 6 Electric manicure pieces from our Diamond Bit collection.
The Big Ball: 
Large Diamond Ball 
Fine Grade 
Used to lightly exfoliate areas of the skin around the cuticle area to remove dead protein
Used at a 45 degree angle this is an easier bit to master than the Small Russian Ball
For left and right handed users 
The Ball
Diamond Ball bit 
Medium grade 
For left handed and right handed users 
Used to remove the dead protein and cuticle (better suited to clients with more dead skin) 
The Barrel 
Diamond Barrel 
Fine grade
Right handed and left handed use 
Used to lightly exfoliate dead protein from the skin around the finger or toe 
The Anastasia (Sciver) 
Diamond Sciver bit 
Medium grade 
Used in place of a cuticle pusher 
Better suited for clients with little cuticle
For left handed or right handed users 
For cuticles that do not grow down the nail plate 
The Flame: 
Diamond Flame bit 
Fine Grade 
For left handed or right handed users 
Perfect for clients with excess cuticle that grows down the nail plate and needs separating from the plate 
Used in place of a pusher 
Also great for getting protein from deep within the side walls
The Dust Brush: 
Synthetic Fibre Bristles 
Short firm brush 
Perfect for removing the dust whilst doing cuticle work
Cleaning dust and debris from under the nails 
White in colour
Use on low rpm of 4-5rpm 
Bits must be seasoned & sterilised before their first ever use. They must also be cleaned thoroughly between each client. 
You can do this by: 
Washing them in warm soapy water.
Then soaking them in your sterilising agent for the suggested time only. 
Over-steeping will blunt and compromise your drill bits.