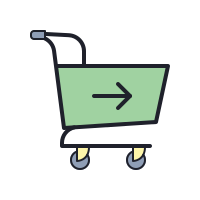 Price excludes VAT
VAT will be calculated at checkout
We are so excited to launch our brand new cleaner the Willow Ultra Cleanse.

Willow Ultra Cleanse is an ultrasonic cleaning machine which provides effortless and efficient cleaning for your E-file bits, manual tools and beauty implements.
Its advanced ultrasonic technology delivers superior cleaning results with no scrubbing or brushing necessary. Get back your time with effortless removal of debris from hard-to-reach areas.
How does it work?
Ultrasonic cleaning works through high-frequency sound waves at 43 kHz transmitted through liquid to clean the surface of immersed parts. Ultrasonic waves cause alternate high and low pressure in the solution. During the low pressure stage, millions of microscopic bubbles form and grow. This process is called cavitation. During the high pressure stage, the bubbles implode and release enormous amounts of energy. They work in all directions, attacking the surface and invading all recesses and openings.  
No harsh chemicals or any scrubbing needed - tap water or tap water plus detergent is enough! 
The Willow Ultra Cleanse enables you to replace the step of washing in warm soapy water (to remove debris, dirt, grease, and other deposits from surfaces) but they will still need a second step such as Spray and Go, Willow Wipes or your preferred method to either disinfect or sterilise.
The Details: 
Ultra Sonic power: 35w

Frequency: 43kHz
Tank Volume: 750ml
Dimensions of machine: 12cm (h) x 16cm (w) x 17.5cm (d)
Dimensions of tank: 14.5cm (l) x 12cm (w) x 4cm Depth
Weight: 1.24kg
Wave goodbye to manual cleaning!