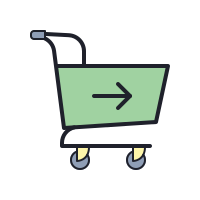 Price excludes VAT
VAT will be calculated at checkout
Willow Tool Tonic
Tools are jewels! Care for them just like you do your clients' nails. It's important to wash your tools between every client & keep them lubricated as just like cuticles they need to stay nourished to keep those important hinges tip top. Coating & finishing can begin to tarnish if they aren't buffed frequently.
Directions:
1. Wash your tools in warm soapy water
2. Remove & dry thoroughly
3. Lay your tools on a towel & spray evenly with our Spray & Go! Or alternatively wipe with a Willow Wipe
4. Dry thoroughly (this is important!)
5. Evenly & sparingly spray over the tool with the tonic
6. Using the Willow Micro-fibre cloth buff the tonic into the tool
7. Be sure that joints are dry from water but lubricated with tonic
Ingredients:
90-98% Mineral oil
Proprietary additives 2%
- non scented
30ml
This product has not been tested or stated to be suitable for medical or pharmaceutical use but for tools only.