Willow E-file Pro Machine - Silver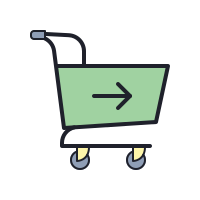 Price excludes VAT
VAT will be calculated at checkout
Willow E-file Pro -Silver:
PLEASE NOTE : SHIPPING ONLY AVAILABLE FOR THE UK 
The unrivalled Willow E-file Pro. We've invested our knowledge into a machine rather than just talking the TORQUE!
A machine designed by a nail tech for nail techs.
Willow understands what's missing from the E-file Machine market and that's TORQUE. Our machine has a high level of Torque of 2.8ncm which means only a light touch is needed when E-filing. We also know how important it is to have stability to create refined, precise work and execute the perfect prep we all aspire to create.
Your E-file needs to be comfortable. Hand pieces can be top-heavy which can result in aches by the end of the day. So we have created a super-skinny, pen-like, lightweight machine that will be a breeze to use!
Our Hand-piece is also "Brushless" - the majority of machines on the market have a "brush-motor" with a "carbon brush" which often needs replacing and makes the machine noisy. Our "Brushless" hand-piece means no replacing of the carbon brush, higher power and it is silent in comparison.
Let's not forget how beautiful the machine is!
We all love having everything matching, so we couldn't help but give it our traditional Willow branding as well as two beautiful metallic options, plus a beautiful brand NEW colour - Rosewood.
We also understand that E-files have a stigma behind them which we are working incredibly hard to break. Many clients & also nail technicians associate the sound of an E-file with a bad experience like the dentist or a walk-in nail bar. This is why we have created a super-quiet machine - to make your clients feel at ease and not intimidated by its power.
Here are the finer details:
30,000 rpm
Genuine High Torque 2.8ncm
Brushless Hand-piece
Light weight, Sleek Pen like size hand-piece with Willow engraving
To break the stigma, it's absolutely silent compared to other machines on the market! This means clients do not run for the hills when turned on!
Portable machine with Table Top Caddy - so perfect for mobile techs as well as Salon/home-based
No plugging in required- so fewer wires
Forward & Reverse Actions
Rechargeable with up to 20 hour battery life
Variable speed control
Uses standard shaft width 3/32" Bits
No Vibration
Easy Speed dial: 1=5rpm 2=10rpm 3=15rpm 4=20rpm 5=25rpm max=30rpm
Important:
The Willow E-file Pro is equipped with a premium lithium battery which must be kept charged in order to preserve battery longevity. Please do not leave the battery uncharged for more than a month as this will deplete and damage the battery and may affect your warranty. Please contact us if you require more guidance or information at info@willowacademy.com.
* Please note that discount codes are not applicable to the E-file Pro 
Willow E-file Pro Machine - Silver