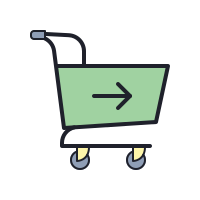 Price excludes VAT
VAT will be calculated at checkout

Excl. VAT
£26.40 incl. VAT
"Ebony" 
"Ebony" bit now in our new Diamond like coating and get this...it works for right handed and left handed techs!
"Ebony": 
Specialty Carbide
Tornado shaped
Medium grade 
Safety piece 
RIGHT HANDED & LEFT HANDED  
Fits all E-file machines 
Standard shaft width of 3/32"
Used for BIAB infills, Acrylic infills, Hard gel infills, debulking any product
Full removals of BIAB, Hardgel, Acrygel & Acrylics. 
The bit must be cleaned periodically to remain sharp, by following the manufacturer's instructions. Drill bits usually last 2-3 months but this can vary dependent on how busy you are.  Remember, if they are Diamond coated they last 4 times as long as the time above!