Ultimate E-file Course Kit Bundle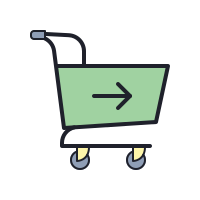 Price excludes VAT
VAT will be calculated at checkout
The Ultimate Willow E-file course kit bundle
All the kit you need for the Willow Ultimate E-file Course in one!*
This bundle contains all the bits you need to train with Willow in a handy bundle. 
If you don't already have one, you will also need an E-file machine - check out our Willow E-file Pro and our new tabletop Willow E-file Prime.

What's in the E-file course bundle?
Willow Carbide Kit of your choice 
Willow Cuticle Kit
Carbide Mandrel
Sanding bands: fine & medium grit
What's the difference in the kits? 

Silver (Original):
The Silver Kit is made up of our 5 best Willow pieces. In plain silver appearance made from Tungsten Steel & coated in Nickel. Lasts 2-3 months
Gold - Tin:
This features our Gold Kit- Tin: made up of the Original 5 bit Willow Kit pieces but coated in our new upgraded material TIN.
The Gold appearance isn't just to make them more "oooooooh!" -  the gold coating is our new upgrade that makes the bits last twice as long! That's double the bit for your money! Lasts 4-6 months

Black Dual Kit:
Made up of the 5 Willow pieces but coated in Carbon.
The bits are coated with Carbon creating our "Diamond" like armour and the results make them last 4 times as long: lasts 6-12 months.
* Please note the E-file course kit bundle does not include the E-file machine.
Ultimate E-file Course Kit Bundle