Ultimate E-file Course Kit Bundle - with Willow E-file Pro machine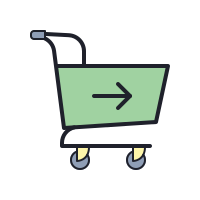 Price excludes VAT
VAT will be calculated at checkout
The Willow E-file course kit bundle
All the kit you need for the Willow E-file Course in one!*
This bundle contains all the bits you need to train with Willow in a handy bundle. 
What's in the E-file course bundle?
Willow Carbide Kit of your choice 
Willow Cuticle Kit
Carbide Mandrel
Sanding bands: fine & medium grit
Willow E-file Pro Machine (PLEASE ADD INTO THE NOTES YOUR COLOUR OPTION)
What's the difference in the kits? 

Silver (Original):
The Silver Kit is made up of our 5 best Willow pieces. In plain silver appearance made from Tungsten Steel & coated in Nickel. Lasts 2-3 months
Purple:
This contains our 'Purple Rain(ge) kit - the same as the Original 5 bit Willow Kit but specially coated! The speciality layer has a two tone purple & bronze appearance which protects the bits from oxidisation, meaning they last twice as long as regular Efile Bits. Lasts 4-6 months
Gold - Tin:
This features our Gold Kit- Tin: made up of the Original 5 bit Willow Kit pieces but coated in our new upgraded material TIN.
The Gold appearance isn't just to make them more "oooooooh!" -  the gold coating is our new upgrade that makes the bits last twice as long! That's double the bit for your money! Lasts 4-6 months
Black Dual Kit for Left & Right Handed:
This features our 5 bit Left Handed & right handed Willow Kit keeping 'Lefties' in mind! If you are left handed you must use this kit. This is because the flutes of the teeth are manufactured in the correct rotation. The pieces are specially coated in carbon like material which makes them Lasts up to 8 months
* Please note the E-file course kit bundle does not include the E-file machine.
Ultimate E-file Course Kit Bundle - with Willow E-file Pro machine