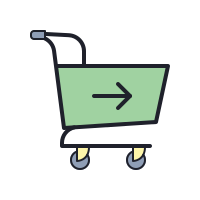 Price excludes VAT
VAT will be calculated at checkout
Are you a serious nail tech? Then it's an absolute must to learn how to use an E-file. Hand filing puts an incredible amount of strain on your body, you might not feel it now, but it's something that will progress over time and can result in debilitating Repetitive Strain Injury (RSI).
Benefits of using an E-file:
It cuts down your treatment time, meaning more profit
You can create a more thorough prep & refinement
Less strain on the body
Far more cost efficient compared to a hand file meaning less expense
You will need fewer products such as files, enabling you to save money and offer more services.
What you will learn on the day:
The different types of E-file Bits
The various materials E-file bits are made from, their benefits and properties
The different styles of E-file bits, their uses, shapes, grits/grades explained
E-file bit recommended Speeds
E-file Health & Safety
How to clean your E-file bits
How to prep/season your E-file bits
E-file machines explained  - teaching you everything from how they work, what to look out for, their buttons/dials & how to use your specific machine.
E-file Torque explained & why it is important 
E-file hand pieces, the differences in models, how to maintain them
Practical session:
How to remove Gel polish from the natural nail using multiple bits
How to do an infill with the aid of E-file bits
How to remove lifting
How to reduce the length of a nail using your E-file
How to prep the natural nail using sanding bands safely
How to prep/refine old product prior to fresh application (infill)
Introduction to cuticle prep (Russian manicure) using all of our 5 bit Cuticle kit

 

(for a more thorough understanding of cuticle prep using every cuticle piece in the Willow range please look at our "Electric Manicure Course - Level 2")

How to refine product after product application
How to de-bulk product 
How to do a full removal of product using and E-file
What you will need for the course:
E-file Machine (non brand specific)
You will need the 5 bit Willow E-file Kit in either Original Silver, Gold or Purple dependent on your personal preference (only if right handed)
If you are Left handed instead of the above you will need the Left handed kit
Sanding Bands & Mandrel (bands can be in either colour but it is best to have the variation of grits)
Cuticle Kit
NO

 

model required - you will work on yourself please see below
You

 

MUST

 

have nail enhancements on - either overlay or extensions in BIAB, Builder Gel, Polygel or Acrylic.
They must be finished in a Gel Polish Colour.
They must also be in need of an Infill (the older the better, having growth is important and having lifting is a huge benefit).The more wear and tear you have, the more we can show you and you can practise on
You need to bring a few products of your choice to infill a couple of nails (also a lamp if needed)
Note pad & pen
You must have a qualification in either Gel polish, Hard gel or Acrylic enhancements (not all are required)
You can buy all the kit you need for the course in our NEW Willow E-file Course Kit Bundle.
The E-file course is aimed at those who have an understanding, qualification & experience in Nail treatments such as Gel Polish, Hard Gel Treatments or Acrylic Treatments. To ensure the highest standards of training, students will be required to show an understanding of the Machine, Bits & how to use them correctly and safely to pass.
Please read our terms and conditions before booking.
In-House Training provides tailored training solutions delivered at a location of your choice. Whether you need data protection training, FOI compliance training, anti-bribery training or records management skills training, we can develop a course to fit your needs.

All PDP's training courses shown on this website can be provided for your staff at your own premises or at a location of your choice. Additionally, we can tailor or create a course to suit the exact needs of your organisation.
The advantages of In-House training
Choosing an In-House version of one of our training courses will be more economical where several members of your staff will be attending the session.

You also benefit from having a PDP Trainer 'to yourselves' for the day, at your own premises – the Trainer can 'confidentially' answer questions relating to the specific compliance needs of your organisation.

Choosing an In-House training solution means that you are in control of the schedule – you choose the start time and duration of the session to suit your needs.

A further advantage of choosing an In-House training session is that your staff will not incur the travel costs associated with attending a 'public' session.