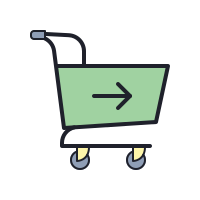 Price excludes VAT
VAT will be calculated at checkout
The Piercing Kit 
Nail piercing is going to be the latest trend in nail jewellery and accessories this Spring/Summer! So why not get your piercing kit ready to accessorise those Mani's!
This kit includes: 
The Piercing Bit
This piece provides a secure, reliable tool and the spiral cut formation ensures a clean, precise hole without the force needed from the hand operated alternative.
The bit creates the perfect diameter allowing a comfortable fit for nail jewellery.
Specifications: 
Fits all E-file machines 3/32" shaft
Tungsten Steel 
Fine Grade 
0.8mm Diameter 
The Willow Nail Rings (x2) 
You will receive two packs of the Willow Nail rings one in Gold & Silver. Each pack contains 100pcs of 4mm split rings. 
The Willow Pliers
Metal work 4.5 inch jewellery pliers with plastic handles.