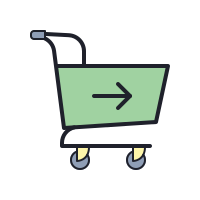 Price excludes VAT
VAT will be calculated at checkout
Willow Gel Polish Kit
The perfect E-file bit combo to kit you out for our Gel polish only techs!
Gel polish removal & Prep in one bundle!
Whether you use rubber base or normal base you're ready for fingers and toes! 
Kit contains: 
The Opal - Extra Fine
The Mini Smoothie - Fine 
The Fine Ball - Fine 
The Anastasia - Medium 
What are they fab for...?
FOR RIGHT HANDED TECHS ONLY!
"Opal":
Speciality Carbide
Rugby Shape 
Extra Fine Grade
Speciality coating making your bit last 4 times as long
Safety Piece 
Fits all E-file machines 
Standard shaft width of 3/32"
Benefits are removing superficial layers without disturbing your base
Perfect for: Removing Gel polish, especially brands that don't have a rubber base, infills of any product.
"The Mini Smoothie:
Removing Gel Polish from the natural nail 
Perfect for Gel/Acrylic Toe removals and also Fingernails! 
Removal of small areas of product lifting
For the removal of product only (must not touch the natural nail) 
Fine Grade
Safety Carbide Bit 
Speciality piece
Right handed use
Tin Coated making it last twice as long 
Tungsten Steel 
3/32" width 
Fits all E-File Machines 
"The Ball" - Fine *NEW*
A variation of one of our best sellers -  the "Fine Ball" is the perfect shape for removing dead protein and cuticle in place of cuticle nippers.
Diamond Bit
100% Tungsten Steel
Cuticle Bit 
Ball shape 
Fine Grade 
Suitable for Manicure & Pedicure 
Step 2 piece 
Perfect for removing dead protein & cuticle 
For clients with less cuticle but in need of a smaller ball to get into those hard to reach areas (it is the same size as the Medium Ball) 
Standard shaft width of 3/32" 
Fits all E-file Machines 
"The Anastasia" 
One of our best sellers  - the "Anastasia" is the perfect shape for separating the proximal nail fold in place of the cuticle pusher. The flat tip and edge is the perfect shape to separate the skin from the nail plate and reach down into the side walls. 
Diamond Bit
100% Tungsten Steel
Cuticle Bit 
Sciver shape 
Medium Grade 
Suitable for Manicure & Pedicure 
Step 1 piece 
Perfect for separating the skin from the nail plate 
Standard shaft width of 3/32" 
Fits all E-file Machines 
Please note: Does not come in a bit box