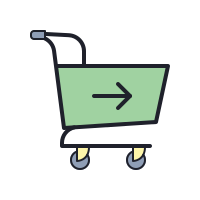 Price excludes VAT
VAT will be calculated at checkout
Saeyang Mini-Cro Portable
This is the 'Mini Cro' portable micro motor e-file. 
The new slimmer design and re-positioning of the speed dial means Saeyang have listened to feedback from the older K38. The dial has been placed on top so that it doesn't get knocked as much and has also been made smaller, the dimensions are slimmer than the K38 being 65x147x25mm and the unit itself feels a lot more solid to hold. This unit comes with the SH300 handpiece in a brand new sleek design whilst still keeping the same smooth running and tight locking system. The LED light will flash when the battery is at 30% or lower.
Technical:
- Speed: 30,000 rpm
- Torque: 2.7 Ncm
- Charging Time: 3 hours
- Running Time: Up to 10 hours
- 4 Different Lights; White ~ 6,000rpm. Sky Blue ~ 15,000rpm. Blue ~ 20,000rpm. Pink ~ 30,000rpm.
- Overload Protection Built In
- Forward / Reverse Function
- Pause Function
- 1 YEAR WARRANTY with Tafs Products
Please note the standard handpiece is not suitable for cleaning using water based cleaners or wipes, including brands such as Clinell. If regular cleaning is neccessary, we suggest choosing the Autoclavable handpiece. All handpieces can be disinfected using pure alcohol.