Zephyros Dust Collector - Gold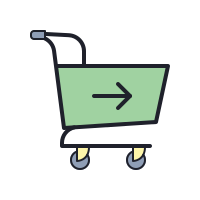 Price excludes VAT
VAT will be calculated at checkout
The Zephyros Dust Collector
This dust collector manufactured in Korea has flown through all our testing both in-house and with professionals and is by far the best of its kind we've seen. 
The collector itself uses a powerful fan to create a low air pressure above the large air vents. By placing a microfibre filter paper on top of this air vent the dust is drawn to the filter and can be easily disposed of afterwards.
THE FACTS
Beautiful Metallic Gold colour 
Table top unit - no need to fit into your table 
Easily moveable 
Perfect for mobile techs too 
Comes with 20 free filter sheets 
50 watts of power
Maximum 51db volume
900g in weight
29 x 19 x 10 cm
1.4 m/s of downdraft (over COSHH SR13 guidelines recommendation)
Power adaptor
Odours/Fumes: This is a dust collection unit, it deals very well with containing dust using a medical-grade filter. It deals with odours by inhaling them above the filter and sending them away, out of the immediate environment. Carbon filters are available to help reduce odours/fumes.
Zephyros Dust Collector - Gold