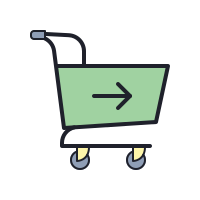 Price excludes VAT
VAT will be calculated at checkout
"The Dust Brush" 
This dust brush bit cleaner is perfect in aiding you in your cuticle work. On many occasions we can mistake lodged dust for more skin, as our usual hand dust brush may be too bulky to get in around those hard to reach areas. On a speed of 5rpm due to its tiny nature and rotation a clean prep is achieved. 
"The Dust Brush":
Dust brush

Synthetic fibres

White firm bristles  
Perfect for:
Cleaning hard to reach areas around the cuticle 
Cleaning dust and debris from under the nail 
Helping dislodge trapped product from within the grits flutes and teeth
Standard shaft width of 3/32"
Fits all E-file machines
Recommended speed: 5rpm  
The Willow range is compiled of our best pieces to make your job more effective, cost efficient and easier on your body as well as your pocket. 
AFTERCARE & CLEANING: 
Use warm soapy water to remove the dust and product debris. 
Once the bit is fully clean you can use your preferred sterilising method. 
We recommend our Spray & Go disinfectant.
Alternatively, after cleaning with warm soapy water you can use a UV sterilising cabinet.