Willow Buffer Discs - 240 grit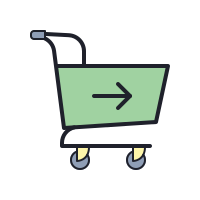 Price excludes VAT
VAT will be calculated at checkout
Willow Buffer-Discs - Fine 240 Grit - Box of 48
Introducing The Willow must have that every nail enthusiast needs in their kit!
This is a cleaner and more effective way to "Buff" finger nails & to nails or further reduce and refine calluses and hard skin of the foot. Not only that, but it's throw-away! 
NO more hand held buffers
NO more vigorous arm actions getting you nowhere fast
NO more wasted time scrubbing buffers between treatments 
NO more dirty looking buffer that never looks clean
NO more waste throwing away due to "one per client guidelines"
These clever little Buffer Discs are made in the same best quality Buffer material as our hand held Buffers. They are available in a fine grade of 240 grit.
They come in the cutest little storage box that also matches our Pedi-discs. In this box they will stay clean and away from dust contamination. They are easy to apply as they have a peel-able self-adhesive backing to help attach it to our existing "Disk Holder Product". Or when buffing nails it must be adhered to our ultimate file (not the pedi-disc holder.)
It's as simple as: peel, apply, buff & throw away!
THE FACTS 
The same high quality buffer material
Available in 240 Grit
20mm Disk Size
Can only be used when fitted to our Pedi-Disk Holder or Willow ultimate file
48 disks in a box 
Thats means 48 clients at 14p per clients compared to traditional hand buffers at £1.20
Perfect for removing hard skin & reducing calluses, refining rough skin 
Buffing nails 
One per client 
Throw away between each client 
Less waste
Recommended for feet 10-15rpm dependent on the skin. This can vary by skin type and torque of your machine
How to use them to buff finger nails:
1. Peel of the backing to reveal the sticky back of the buffer 
2. Apply the buffer disk to your Metal ultimate file right on the very end
3. Buff until your hearts content, then peel off and throw away!
Willow Buffer Discs - 240 grit