The Ultimate Cuticle Guide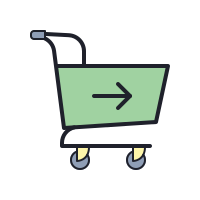 Price excludes VAT
VAT will be calculated at checkout
The Ultimate Willow Guide

- Printed (not digital) 

At Willow we are obsessed with research… but you can do research too. You can expand your knowledge of E-file through personal development with our new 70-page "Ultimate Cuticle Guide."




Is this for me?

Already completed our E-file course or any E-file course for that matter. Great! Then our guide is ideal for you. Expand your understanding of E-file prep with our brand-new content. We show the appropriate cuticle bit angles & directions of use. Learn how Willow understands various skin types and what bits are best suited to them. Imagine our confidence cards, expanded and transformed into a book that show you all you need to know about all 19 of our brand-new bits that can be translated to other pieces within our range.

The book includes:
High quality printed & bound book for you to keep as your Willow Bible
70 pages full of content includes -
Information on Diamond bits, how they work and how they are manufactured
Our brand-new diamond bits, how they differ, differences in manufacture and performance
The ranges grit levels, head sizes & shapes along with their recommended speeds
Understanding of the different stages of prep & which bits match the step
Recognising various cuticle displays & skin types
Recommended bits suitable for various skin types
Each Willow prep bits jobs & uses explained
Step by step diagrams of how to use each of the 19 new White Collection cuticle bits
Why continue to learn?
Because knowledge within our industry is constantly developing so is the information you could learn. More and more details become available every day and you can never know too much.
Important:
The guide should not be confused for training but further professional development. Gaining an E-file qualification with an accredited & recognised provider is imperative to be covered by insurance and to ensure safe practice.
Our course are fully accredited and recognised qualifications that are second to none. Willow doesn't teach you how to use a "drill". We specialise in every aspect of E-file offering 4 specifically aimed courses. All 4 are centred around safe E-file use with over 200+ pages of content.
If you think our Ultimate guide is good, just wait until you see our manuals.
Your book will be delivered to you as a printed book. This is not a digital copy. 
The Ultimate Cuticle Guide