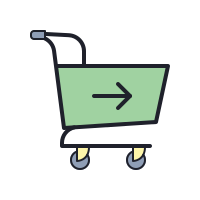 Price excludes VAT
VAT will be calculated at checkout
The Piercing Bit 
The Piercing Bit is a hot trend in nail jewellery and accessories this year!
This Piercing bit provides a secure, reliable tool and the spiral like formation ensures a clean, precise hole without the force needed from the hand operated alternative.
The bit creates the perfect diameter allowing a comfortable fit for nail jewellery.
Why not pair it with our Willow Rings and Pliers to finish off the kit! 
Specifications: 
Fits all E-file machines 3/32" shaft
Tungsten Steel 
Fine Grade 
0.8mm Diameter 
DISCLAIMER: This piece is not to be used for anything other than piercing the free edge of a nail. It is not suitable for short nails where the free edge is too close to living tissue or for nails that do not have an overlay of product. This is not suitable for bare natural nails or nails that are finished with just gel polish but require an overlay with strength.